Language:
English
Info Hash:
da65d27d789e35d3651a21630ca5dca0b5d5d7bd
Health:
File List :
Main Site :
CracksNow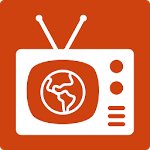 Special Live TV Guide v1.01 b.2 Mod Ad-Free Apk [CracksNow]
The program for watching TV channel on your Android smartphone or tablet.
Use the Angel TV Guide to get the latest TV listings and remote record all your favourite shows.
Browse by channel, day or time; personalise your listing; set reminders; watch catch up and more.
Ad-Free
Quote:

CracksNow for the win